Price Disclaimer and Key Notes
Please note that prices and availability of our products are subject to change without prior notice. Despite our best efforts to maintain accuracy, occasional errors may occur. In such cases, where a pricing discrepancy is identified, we will promptly notify you via chat, email, or phone. You will then have the option to accept the amended price or cancel your order.

We highly recommend verifying stock availability and prices before proceeding with your payment. For credit card payments, please allow approximately six to eight business days for processing and clearance. Your understanding and cooperation in these matters are greatly appreciated. Shipment will occur within two to five business days following the clearance of payment.
Please be aware that our primary focus is on business computers and servers. Accessories are typically available for purchase as part of a bundle or may be offered in larger quantities.
Description
M.2 SSD Enclosure Kit
Transcend's CM42 and CM80 are enclosures in different form factors designed specifically for M.2 SATA SSDs. By following the step-by-step installation guide, you can transform an M.2 SATA SSD into a portable USB 3.1 Gen 1 external drive, maximizing utilization.
Sleek, pocketable design
Transcend's M.2 SSD enclosure features a lightweight aluminum construction, making it both portable and durable while you are on the move. A LED indicator lets you know when the drive is in use.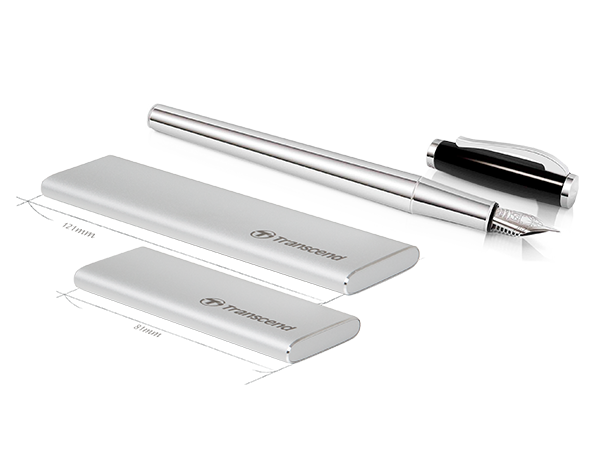 USB Type-A and Type-C supported
To accommodate devices with different USB ports, the M.2 SSD enclosure is engineered to convert to a USB Type-C port, offering flexibility of being used on different platforms with either USB Type-A or Type-C port.
*Note: A USB Type-C to Type-A cable is included. Users will need to provide their own adapter or compatible cable to attach the M.2 SSD enclosure to USB Type-C devices.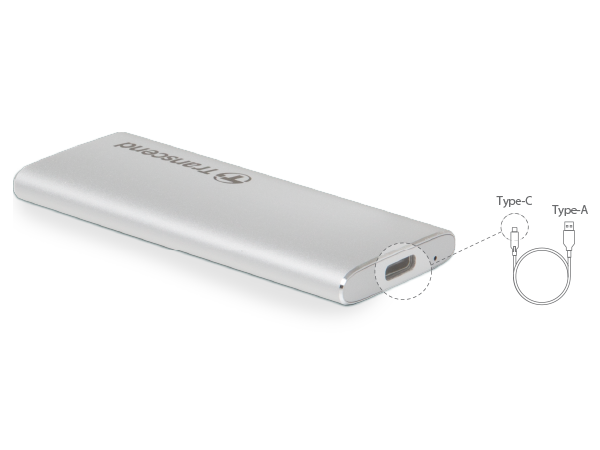 Enhanced performance with UASP
The M.2 SSD enclosure uses the USB 3.1 Gen 1 interface incorporated with UASP (USB Attached SCSI Protocol) that makes transfer speeds faster than with a sole USB 3.0 interface when used with a UASP-enabled host computer.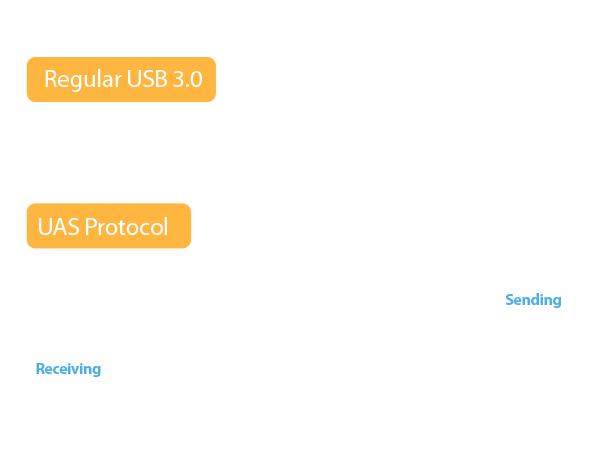 Quick and easy installation
Insert an M.2 SSD into the connector on the adapter.
Screw the M.2 SSD onto the adapter.
Place the M.2 SSD assembly into the enclosure with the USB Type-C connector facing outward.
Screw the metal plate to the front of the enclosure.
Attach the aluminum sticker to the front panel. Do not obstruct the LED hole.
Connect the M.2 SSD enclosure to your computer.
Note: M.2 SSD sold separately. Learn more.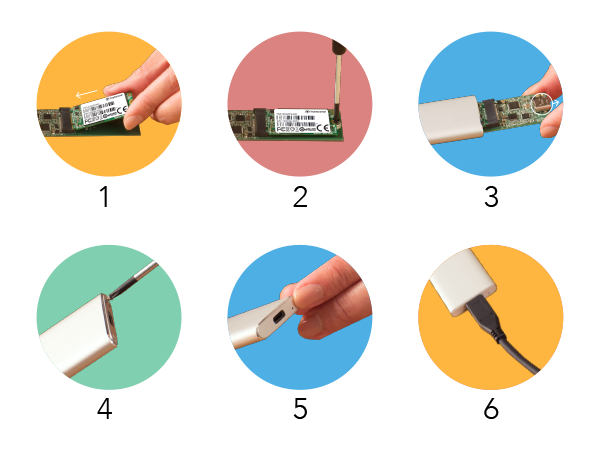 Two form factors
To be compatible with the most common M.2 SATA solid state drives, Transcend offers two enclosures in different form factors for multiple drive heights. The CM42 enclosure is for type 2242 only, whereas the CM80 can mount type 2242, 2260, and 2280.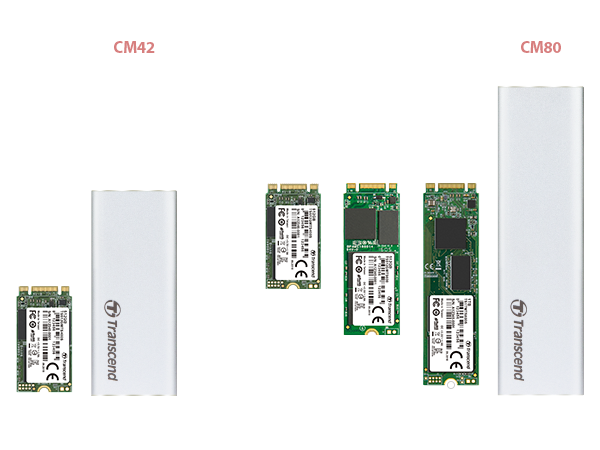 All-inclusive package
Inside you'll find all the tools you need, including an M.2 SSD enclosure (CM42 or CM80), an M.2 adapter, a Type-C to Type-A USB cable (45cm), a metal plate, an aluminum sticker, a screwdriver, and mounting screws.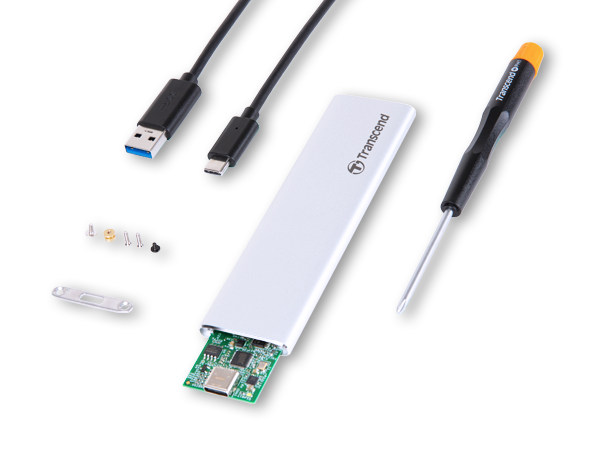 For M.2 SATA SSDs
Transcend's M.2 SSD enclosure kit is designed specifically to accommodate M.2 SATA SSDs with a B+M key. It does not support PCIe M.2 SSDs.