Price Disclaimer and Key Notes
Please note that prices and availability of our products are subject to change without prior notice. Despite our best efforts to maintain accuracy, occasional errors may occur. In such cases, where a pricing discrepancy is identified, we will promptly notify you via chat, email, or phone. You will then have the option to accept the amended price or cancel your order.

We highly recommend verifying stock availability and prices before proceeding with your payment. For credit card payments, please allow approximately six to eight business days for processing and clearance. Your understanding and cooperation in these matters are greatly appreciated. Shipment will occur within two to five business days following the clearance of payment.
Please be aware that our primary focus is on Dell business computers and servers. Accessories are typically available for purchase as part of a bundle or may be offered in larger quantities.
We're sorry to convey that we do not participate in government bids and won't be providing quotation requests.
Description
Cash ₱7,320.00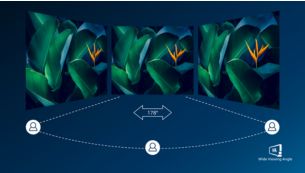 VA display delivers awesome images with wide viewing angles
Philips VA LED display uses an advanced multi-domain vertical alignment technology which gives you super-high static contrast ratios for extra vivid and bright images. While standard office applications are handled with ease, it is especially suitable for photos, web-browsing, movies, gaming, and demanding graphical applications. It's optimized pixel management technology gives you 178/178 degree extra wide viewing angle, resulting in crisp images.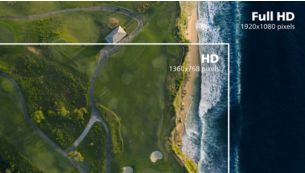 16:9 Full HD display for crisp detailed images
Picture quality matters. Regular displays deliver quality, but you expect more. This display features enhanced Full HD 1920 x 1080 resolution. With Full HD for crisp detail paired with high brightness, incredible contrast and realistic colors expect a true to life picture.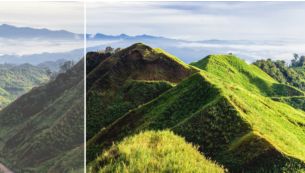 SmartContrast for rich black details
SmartContrast is a Philips technology that analyzes the contents you are displaying, automatically adjusting colors and controlling backlight intensity to dynamically enhance contrast for the best digital images and videos or when playing games where dark hues are displayed. When Economy mode is selected, contrast is adjusted and backlighting fine-tuned for just-right display of everyday office applications and lower power consumption.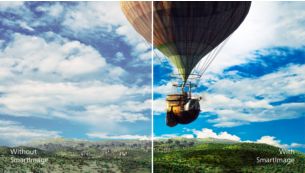 SmartImage presets for easy optimized image settings
SmartImage is an exclusive leading edge Philips technology that analyzes the content displayed on your screen and gives you optimized display performance. This user friendly interface allows you to select various modes like Office, Photo, Movie, Game, Economy etc., to fit the application in use. Based on the selection, SmartImage dynamically optimizes the contrast, color saturation and sharpness of images and videos for ultimate display performance. The Economy mode option offers you major power savings. All in real time with the press of a single button!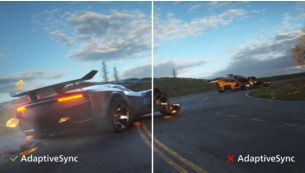 Effortlessly smooth action with Adaptive-Sync technology
Gaming shouldn't be a choice between choppy gameplay or broken frames. Get fluid, artifact-free performance at virtually any framerate with Adaptive-Sync technology, smooth quick refresh and ultra-fast response time.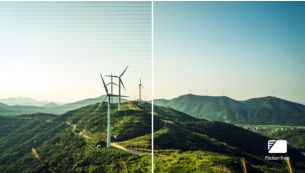 Less eye fatigue with Flicker-free technology
Due to the way brightness is controlled on LED-backlit screens, some users experience flicker on their screen which causes eye fatigue. Philips Flicker-free Technology applies a new solution to regulate brightness and reduce flicker for more comfortable viewing.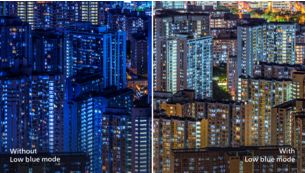 LowBlue Mode for easy on-the-eyes productivity
Studies have shown that just as ultra-violet rays can cause eye damage, shortwave length blue light rays from LED displays can cause eye damage and affect vision over time. Developed for wellbeing, Philips LowBlue Mode setting uses a smart software technology to reduce harmful shortwave blue light.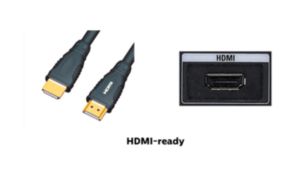 HDMI-ready for Full HD entertainment
An HDMI-ready device has all the required hardware to accept High-Definition Multimedia Interface (HDMI) input. A HDMI cable enables high-quality digital video and audio all transmitted over a single cable from a PC or any number of AV sources (including set-top boxes, DVD players, A/V receivers and video cameras).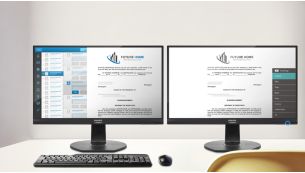 EasyRead mode for a paper-like reading experience
Technical Specifications
Picture/Display

LCD panel type

Backlight type

Panel Size

Display Screen Coating

Effective viewing area

Aspect ratio

Maximum resolution

Pixel Density

Response time (typical)

Brightness

Contrast ratio (typical)

SmartContrast

Pixel pitch

Viewing angle

Display colors

Picture enhancement

Scanning Frequency

30 - 85 kHz (H) / 48 - 75 Hz (V)

sRGB

Flicker-free

LowBlue Mode

EasyRead

Adaptive sync

Connectivity

Signal Input

Sync Input

Audio (In/Out)

Convenience

User convenience

OSD Languages

Other convenience

Plug & Play Compatibility

Stand

Tilt

Power

On mode

13.3 W (typ.) (EnergyStar test method)

Standby mode

Off mode

Power LED indicator

Standby mode- White (blinking)

Power supply

Dimensions

Product with stand (mm)

Product without stand (mm)

Packaging in mm (WxHxD)

Weight

Product with stand (kg)

Product without stand (kg)

Product with packaging (kg)

Operating conditions

Temperature range (operation)

Temperature range (storage)

Relative humidity

Altitude

Operation: +12,000ft (3,658m), Non-operation: +40,000ft (12,192m)

MTBF

50,000 (Excluded backlight)  hour(s)

Sustainability

Environmental and energy

Recyclable packaging material

Compliance and standards

Regulatory Approvals

Cabinet

Color

Finish