Price Disclaimer and Key Notes
Please note that prices and availability of our products are subject to change without prior notice. Despite our best efforts to maintain accuracy, occasional errors may occur. In such cases, where a pricing discrepancy is identified, we will promptly notify you via chat, email, or phone. You will then have the option to accept the amended price or cancel your order.

We highly recommend verifying stock availability and prices before proceeding with your payment. For credit card payments, please allow approximately six to eight business days for processing and clearance. Your understanding and cooperation in these matters are greatly appreciated. Shipment will occur within two to five business days following the clearance of payment.
Please be aware that our primary focus is on Dell business computers and servers. Accessories are typically available for purchase as part of a bundle or may be offered in larger quantities.
We're sorry to convey that we do not participate in government bids and won't be providing quotation requests.
Description
Features & Design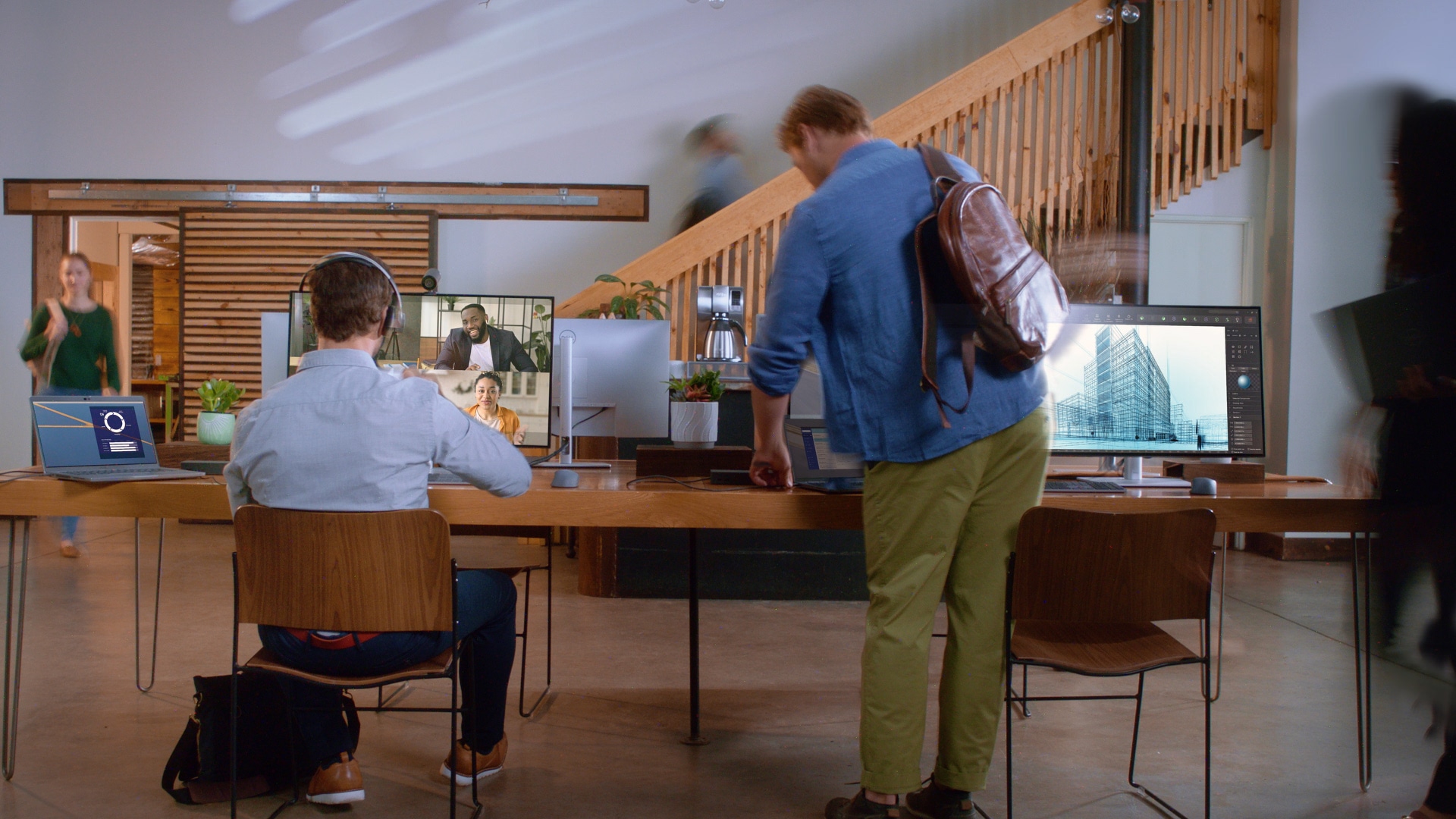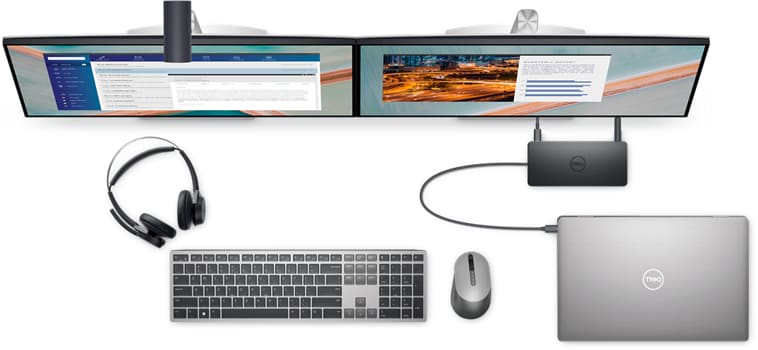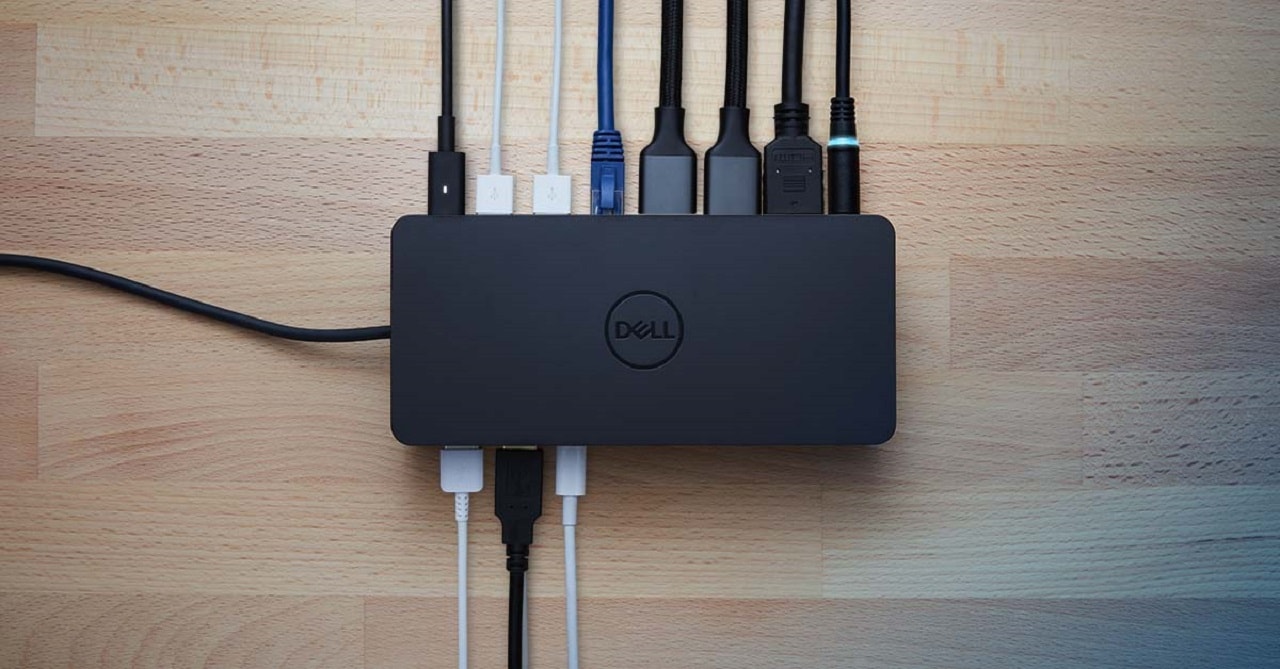 Universal connectivity
Consistent experience
Connect to any USB-C notebook, regardless of the manufacturer, and run any operating system.
Multiple monitor support
Enhance your coworking spaces with consistent display support across different systems.
High power delivery
Achieve a fast-charging experience with up to 96W power delivery for any USB-C notebook.
Compatibility Guide
Product Guide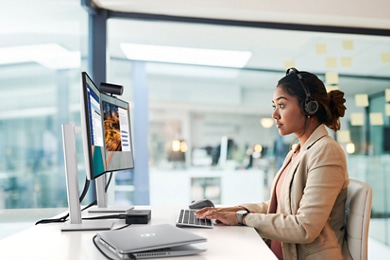 Next-level productivity
Enhanced display support
Maximize productivity with the highest number of displays supported on a universal dock, enabling connection of up to four 4K monitors via DisplayLink drivers.

Multiple ports
With the highest number of ports on a universal dock, create a productive work station with increased flexibility.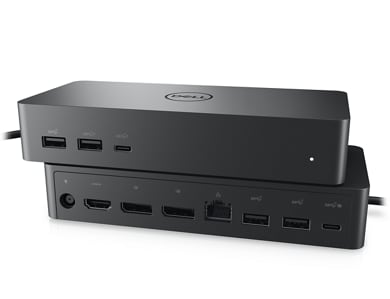 Seamless experience and supportive management
Faster, easier deployment
Connect your laptop and get started quickly even when the DisplayLink driver is not installed, thanks to the additional support for DP Alt mode.

Hoteling made convenient 
Enhance the shared workspace experience further with DisplayLink's layout provisioning feature that enables preconfigured display layout automatically for the users.

Extended warranty
Dell Docks now have their own service tags, along with a 3 to 5 year warranty option for the best support, management and upgradeability possible.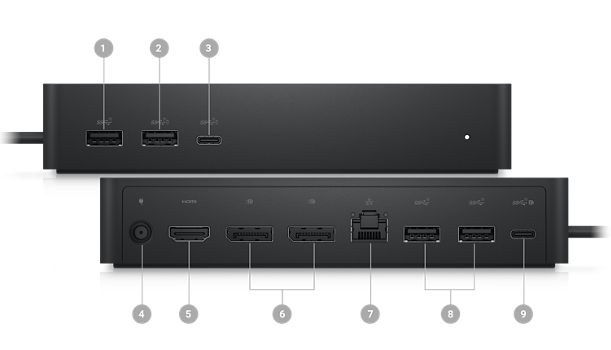 Connectivity Options
Front View

1. USB-A 3.2 Gen 2
2. USB-A 3.2 Gen 2 with PowerShare 
3. USB-C 3.2 Gen 2 with PowerShare
Rear View

4. Power In
5. HDMI 2.0 
6. DisplayPort 1.2 (2)
7. Gigabit Ethernet RJ45 
8. USB-A 3.2 Gen 2 (2)
9. USB 3.2 Gen2 Type-C with DisplayPort 1.4 Alt Mode
All of the dock support, none of the hassle
When you choose Premium Support for docking stations you get 24x7 support for configuration, interoperability, and software support. If needed, get next business day Advanced Exchange Service docking station replacement.
Advanced Exchange Service
Your dock comes with a 3-year Advanced Exchange Service so that if a replacement becomes necessary, it will be shipped to you the next business day during your 3-year Limited Hardware Warranty.
Tech Specs
---
General
Max Resolution Details
5K - 60 Hz (Single Display)
4K - 60 Hz (Quad Display)
Cables Included
1 x USB-C cable - 2.6 ft
OS Required
Windows 10, Windows 11, Ubuntu 20.04 or later, Apple macOS 12.21 or later, Google Chrome OS 100 or later
---
Video
Max Resolution Details
5K - 60 Hz (Single Display)
4K - 60 Hz (Quad Display)
---
Networking
Data Link Protocol
Gigabit Ethernet
---
Expansion / Connectivity
Interfaces
2 x display / video - DisplayPort - 20 pin DisplayPort (1.2)
1 x display / video - HDMI
1 x USB-C 3.2 Gen 2/DisplayPort
1 x USB 3.2 Gen 2 with PowerShare
3 x USB 3.2 Gen 2
1 x USB-C with PowerShare
1 x network - RJ-45
---
Miscellaneous
Cables Included
1 x USB-C cable - 2.6 ft
Features
Security lock slot (cable lock sold separately), wake on LAN, 3 LED indicators, MAC address pass-through, wireless vPro, 96W power delivery, High Bit Rate 3 (HBR3), High Bit Rate 2 (HBR2), Kernel Direct Memory Access (DMA) protection
Security Slot Type
Kensington nano security slot / Kensington security slot
---
Power
Power Device
Power adapter
---
System Requirements
OS Required
Windows 10, Windows 11, Ubuntu 20.04 or later, Apple macOS 12.21 or later, Google Chrome OS 100 or later
---
Manufacturer Warranty
Bundled Services
3 years Advanced Exchange Service and Limited Hardware Warranty
---
Dimensions & Weight