Price Disclaimer and Key Notes
Please note that prices and availability of our products are subject to change without prior notice. Despite our best efforts to maintain accuracy, occasional errors may occur. In such cases, where a pricing discrepancy is identified, we will promptly notify you via chat, email, or phone. You will then have the option to accept the amended price or cancel your order.

We highly recommend verifying stock availability and prices before proceeding with your payment. For credit card payments, please allow approximately six to eight business days for processing and clearance. Your understanding and cooperation in these matters are greatly appreciated. Shipment will occur within two to five business days following the clearance of payment.
Please be aware that our primary focus is on business computers and servers. Accessories are typically available for purchase as part of a bundle or may be offered in larger quantities.
Description
| | |
| --- | --- |
| T3630-i7 | Dell Precision Tower 3630 |
|   | |
|   | Intel Core i7-8700, 6 Core, 12MB Cache, 3.20GHz, 4.6Ghz Turbo w/ HD Graphics 630 |
|   | Dell Precision Tower 3630 Heatsink (65) |
|   | Windows 10 Pro (64bit) English |
|   | 8GB (1x8GB) 2666MHz DDR4 UDIMM Non-ECC |
|   | NVIDIA Quadro P400, 2GB, 3 mDP to DP adapter |
|   | Dell USB Optical Mouse - Black |
|   | 3.5 inch 1TB 7200rpm SATA Hard Drive |
|   | 16X Half Height DVD +/- RW |
|   | Dell Entry Keyboard KB216 Black (English) |
|   | US/Philippines Power Cord |
|   | 3Yr ProSupport: Next Business Day Onsite Service  |
Small but mighty VR creation
Harness the power of workstation performance, VR content creation and reliability in an affordable, smaller yet expandable tower design.
Operating System
With Windows 10 or Ubuntu 18.04 LTS – for a smooth, versatile PC experience.

Unmatched performance and affordability
Get ultimate power without sacrificing your budget on the affordable Dell Precision 3000 Series workstations. Elevate your ideas with professional performance, compact industrial designs and Dell's Reliable Memory Technology Pro.
Professional performance
Blaze past limits:
Power through the most intensive tasks thanks to the latest 9th generation Intel® Core™ and Xeon® processors and faster memory speeds of up to 2666MHz.
Expandable and flexible:
Scalable storage featuring SATA, SAS and PCIe NVMe SSDs can be configured for up to 28TB delivering top performance for complex projects. Plus, Intel® Optane™ Memory massively boosts your system's responsiveness while keeping high capacity storage costs to a minimum.
Improve productivity with the Dell Precision Optimizer
Tuned performance:
Free with your Precision workstation, the Dell Precision Optimizer delivers faster application optimization with a single click compared to HP Advisor.
1
It also automatically tunes your workstation to run popular ISV applications at the fastest speeds possible, has automated system updates and provides analytics to address resource bottlenecks.
Premium customized performance:
Upgrade to the new Dell Precision Optimizer premium version, the Dell's first AI-based performance optimizer software for workstations.
2
This program learns the behavior of any user-specified applications, identifies optimization opportunities using machine learning and applies performance improvements.
Ready for VR
Prepare yourself for impressive VR in the surprisingly affordable Precision 3630 Tower. Next generation AMD Radeon™ Pro and NVIDIA® Quadro professional graphics with up to 265W of graphics support handles VR content creation with workstation-class performance you can count on.
Make room for your ideas
Small space? No problem: Your Precision 3630 Tower features an industrial design that's twenty-three percent smaller than the previous generation with more expandability.

Premium design: Handle demanding tasks with ease thanks to premium materials that leave a small footprint without sacrificing quality. And the optional external dust filter keeps those superior internal components pristine.

Quick accessibility: A range of easy-to-reach ports keep you connected to everything you need while the optional Smart Card (CAC/PIV) seamlessly keeps your IP secure.
Reliability when you need it most
Dell Reliable Memory Technology Pro (RMT): Protects your work from potential crashes related to memory errors. Working in conjunction with ECC memory it detects and corrects or maps out memory errors in real time. RMT Pro also monitors the health of the memory and alerts the user when the memory is at a critical level and needs to be replaced.

Independent Software Vendor (ISV) certification: Precision workstations are tested to ensure the high-performance applications you rely on every day run smoothly. Dell ISV-certifications cover the most popular independent software applications.

Learn more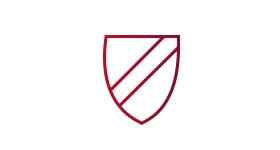 Secure
With Dell Data Guardian, you can protect your data regardless of how it is used, shared or stored throughout your ecosystem. Data security that pairs and stays with the data, allows you to collaborate and share your cutting-edge content in a cutting-edge way.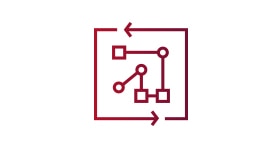 Manageable
Experience the Dell's most manageable line of commercial PCs featuring the free Dell Client Command Suite toolkit for flexible and automated BIOS and system configurations. The optional vPro extension allows for out-of-band systems management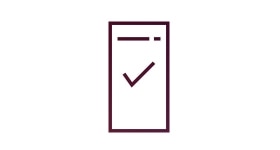 Reliable
Dell commercial PCs have the lowest reported failure rate. They are tested to ensure the high-performance applications you rely on every day run smoothly.
We've got your business covered
ProDeploy Client Suite:
We help you deploy PCs with greater speed, less effort and more control. You will direct every detail of your deployment with our TechDirect portal that features an unprecedented level of control, automation and simplicity.
ProSupport:
Let us make hardware and software support easy. ProSupport offers 24x7 access to local language, advanced technology experts who contact you when critical issues arise.
3
 We do all this so you can focus on the strategic work that drives your business forward.
ProSupport Plus:
With our most complete support service for PCs, you get all the capabilities of ProSupport plus hard drive failure prevention,
4
 repair for drops, spills and surges and hard drive retention in the case of replacement.
5
 In today's fast moving culture, there's no time for downtime. Dell has your back. Upgrade to ProSupport Plus.
Ports & Slots
1. Power Button | 2. Universal Audio Jack | 3. USB 2.0, Type A | 4. USB 2.0, Type A | 5. Optical Drive (Optional) | 6. SD Card reader (Optional) | 7. USB 3.1, Type C [10Gb] | 8. USB 3.1, Type A [5Gb] | 9. PS2 Keyboard | 10. PS2 Mouse | 11. DisplayPort (2) | 12. USB 2.0 Type A (with SmartPower) (2) | 13. USB 3.1, Type A [5GB] (4) | 14. Universal Audio Jack | 15. Kensington Lock slot | 16. PCU | 17. RJ45 Network Connection | 18. Power Connection
Dimensions & Weight
1. Height: 335mm (13.18") |2. Width: 176.6mm (6.95") | 3. Depth: 345mm (13.58")
Weight: 8.39kg (18.50lb)
6