Price Disclaimer
Prices and availability are subject to change without notice. While we strive for accuracy, mistakes happen. In the event of an incorrect price, you will be notified by chat, email or phone, and given the option to accept the corrected price or cancel the order. Always verify stock availability and prices before sending your payment.

Description
3JRWN
"Dell™ PowerEdge® T40"
Processor Intel Xeon E-2224G 3.5GHz, 8M cache, 4C/4T, turbo (71W) , TPM
Cache Memory 8M Cache
Memory 8GB DDR4 UDIMM, 2666 MT/s, ECC (4 DIMM slot)
Network Controller Intel I219-LM Gigabit Ethernet LAN 10/100/1000 1-port
Storage Controller Software RAID: Intel Rapid Storage Controller 12.0 (supports SATA 6Gb/s or SATA 3Gb/s)
Hard Drive 1TB 7.2K Entry SATA 3.5in Cabled Hard Drive
Optical Drive DVD+/-RW,SATA,8X,9.5
Power Supply Single Power Supply, 300W, Bronze
Management Intel AMT 11.0 (Only on Intel Xeon CPU)
Form Factor Mini Tower
Warranty 3 Yrs Next Business day Onsite Service
The building block for your small business.
The dependable, efficient, and affordable entry-level server to support your growing business. Ideal for file and print and mail and messaging.
Your foundational, entry-level server
The Dell EMC PowerEdge T40 is a dependable and efficient on-site server you can wisely invest in to support your small business, with foundational features that address common workloads such as file consolidation, storage and sharing.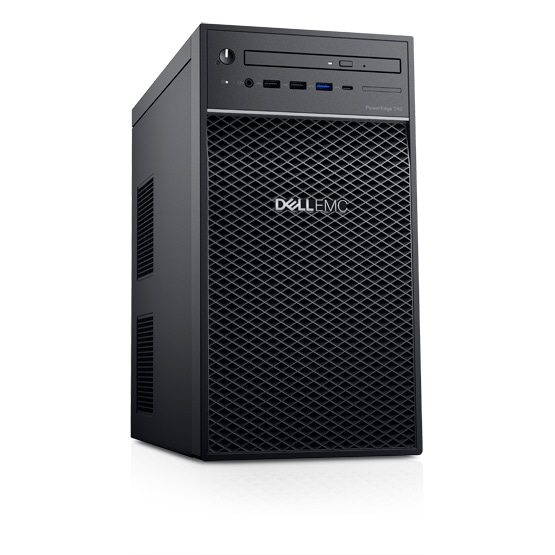 Invest wisely for your small business
The dependable Dell EMC PowerEdge T40 server and Dell EMC support team will simplify your everyday small business challenges.

Count on Dell EMC reliable support with a one-year standard next business day hardware warranty or select up to a 5 year standard warranty.
Control your data and data access on-site.
Manage expenses by avoiding unknown public cloud processing and storage costs.
Trust the Dell EMC assured supply chain.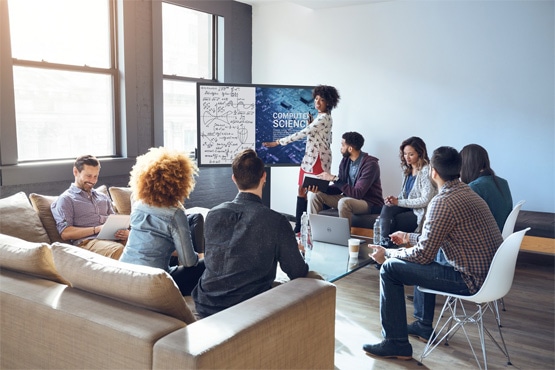 Efficiently support your small business with foundational features
The Dell EMC PowerEdge T40 efficiently supports your day-to-day operations so you can focus on your business.

Work more efficiently with improved performance due to a 25% faster data transfer speed, a faster CPU speed, and a 27% faster turbo speed with the Intel® Xeon® E-2224G processor.1
Share more with team members and customers with 50% increase in on-site data storage.1
Place your tower conveniently with a 23% smaller design.1
Easily consolidate, store, and share files on-site.