Price Disclaimer and Key Notes
Please note that prices and availability of our products are subject to change without prior notice. Despite our best efforts to maintain accuracy, occasional errors may occur. In such cases, where a pricing discrepancy is identified, we will promptly notify you via chat, email, or phone. You will then have the option to accept the amended price or cancel your order.

We highly recommend verifying stock availability and prices before proceeding with your payment. For credit card payments, please allow approximately six to eight business days for processing and clearance. Your understanding and cooperation in these matters are greatly appreciated. Shipment will occur within two to five business days following the clearance of payment.
Please be aware that our primary focus is on business computers and servers. Accessories are typically available for purchase as part of a bundle or may be offered in larger quantities.
Description
21904 DellEMC PowerEdge R650xs
Processor Intel Xeon Silver 4310 2.1G, 12C/24T, 10.4GT/s, 18M Cache, Turbo, HT (120W) 1 DDR4-2666
Memory 16GB RDIMM, 3200MT/s, Dual Rank
Network Controller Broadcom 5720 Quad Port 1GbE BASE-T, OCP NIC 3.0
Storage Controller PERC H755 SAS Front
Hard Drive 600GB Hard Drive SAS 12Gbps 10k 512n 2.5in Hot-(max 8 HDD)
Optical Drive 8X DVD-ROM, USB, EXTERNAL
Power Supply Single, Hot-plug, Power Supply (1+0), 1400W, Mixed Mode
Management iDRAC9, Enterprise 15G
Form Factor 1U Rack Server, with ReadyRails Sliding Rails With Cable Management Arm
Warranty 3Yr ProSupport:Next Business Day Onsite Service
Mouse 15558-Dell Optical Mouse-MS116 - Black
Keyboard 15556-Dell KB216 Wired Keyboard Black
1U server that's purpose-built for scale-out solutions
The Dell PowerEdge R650xs is designed to meet a specific set of requirements for medium-duty workloads with enterprise-class performance and capabilities.
Features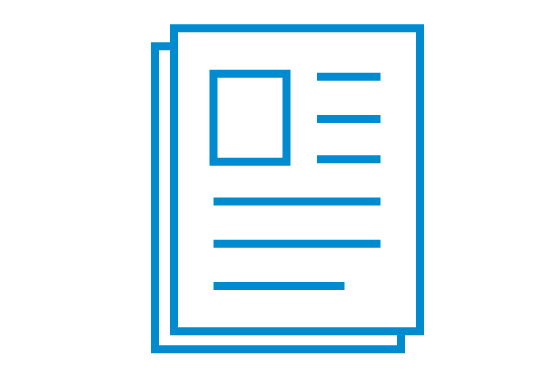 PowerEdge R650xs Server Resources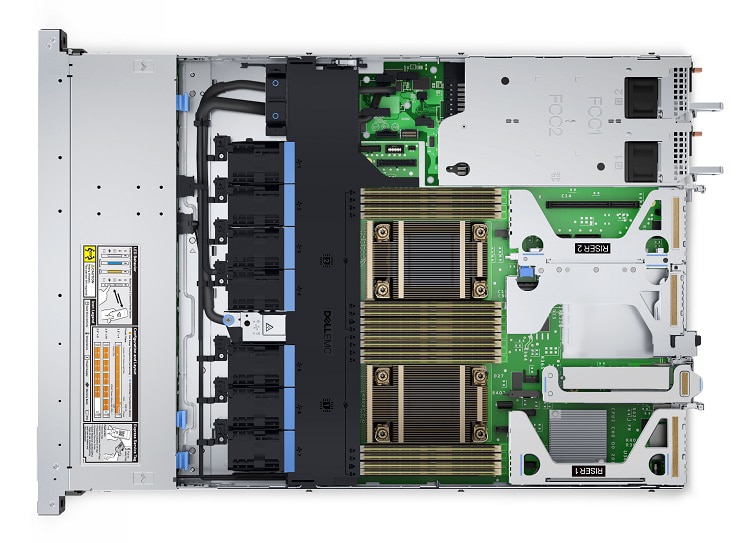 Your innovation engine
The Dell PowerEdge R650xs is designed to meet a specific set of requirements for medium-duty workloads with enterprise-class performance and capabilities.

Performance and scalability for dense data center computing
The Dell PowerEdge R650xs with 3rd Generation Intel
®
Xeon
®
Scalable processors is designed to address emerging technologies by delivering a combination of right-sized enterprise features, performance and scalability for virtualization, cloud, database scale-out and high-performance compute workloads.
Supports up to 32 cores per CPU, and up to 16x DDR4 RDIMMs at up to 3200 MT/s
Built for fast growing solutions with an optimal footprint and Multi Vector Cooling 2.0
Manage with iDRAC9 Enterprise, OpenManage Enterprise and Plugins, iDRAC Direct, and Quick Sync 2.0
Full-stack management integration with Microsoft, VMware, ServiceNow, Ansible and many other tools for multiple operating environments, from on-premises to cloud to edge.
Systems Management and Security Solutions
OpenManage systems management
The Dell Technologies OpenManage systems management portfolio helps tame the complexity of your IT environment with tools and solutions to discover, monitor, manage, update, and deploy your PowerEdge infrastructure.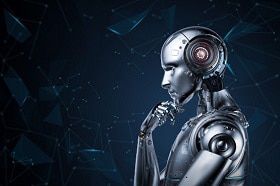 Intelligent Automation
PowerEdge and OpenManage solutions integrate tools across the portfolio to help organizations automate the server lifecycle, optimize operations, and scale efficiently.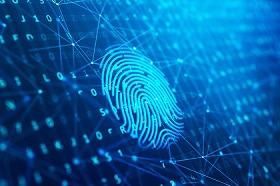 Built-in security
PowerEdge servers are made with a cyber resilient architecture that builds in security at every phase of the product lifecycle, from the silicon root of trust and secured component verification, to signed firmware and drift detection, to BIOS recovery.
Dell Technologies offers complete end-to-end services
Optimizing the IT lifecycle is vital. We have expert services
 for all lifecycle phases that save you time and resources, reduce effort, and improve your IT experience.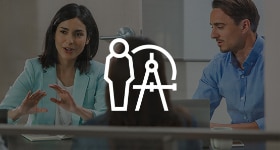 Consulting
Consulting services give expert guidance to help you grow, optimize and transform your IT environment at your own pace and budget. We employ a broad range of certified consultants and engineers, backed by program management teams, who can deliver deep technical expertise. We give you the confidence that your project will be done right and on time.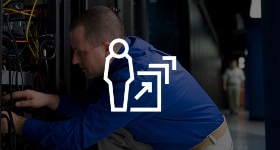 Support
Gain the freedom to focus on your business transformation with the support expertise and insights Dell is known for across the globe. Choose the right support based on the criticality of specific systems with available automated predictive analysis, collaborative third-party assistance and a Technology Service Manager.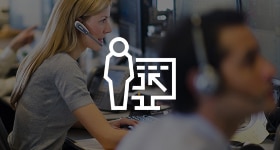 Deployment
ProDeploy Enterprise Suite helps you get more out of technology starting on day one. Residency Service provides ongoing transition assistance to accelerate adoption. Trust our experts to lead deployments from basic hardware installations through planning, configuration and complex integrations to help you achieve business outcomes today and tomorrow.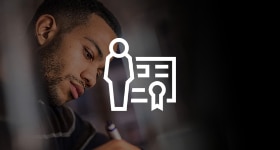 Education
Education Services offers an expansive suite of training services with multiple delivery methods, including instructor-led, self-paced online and virtual instructor-led training. With comprehensive and flexible training programs, we make it easy to ensure your staff has the skills they need to successfully manage and utilize your new technology to its full potential.


Support

Dell Support
From drivers and manuals to diagnostic tools and replacement parts, Dell Product Support has you covered!