Dell Mobile Precision 3571 Workstation - A Powerful Workhorse for AutoCAD Users

Introduction:
Dell's Mobile Precision 3571 Workstation is a high-performance laptop designed for professionals who require a robust, reliable, and powerful system for their demanding applications. In this review, we will specifically focus on the performance of the Dell Mobile Precision 3571 when using AutoCAD 3D and 2D, a popular design software suite used by architects, engineers, and other design professionals.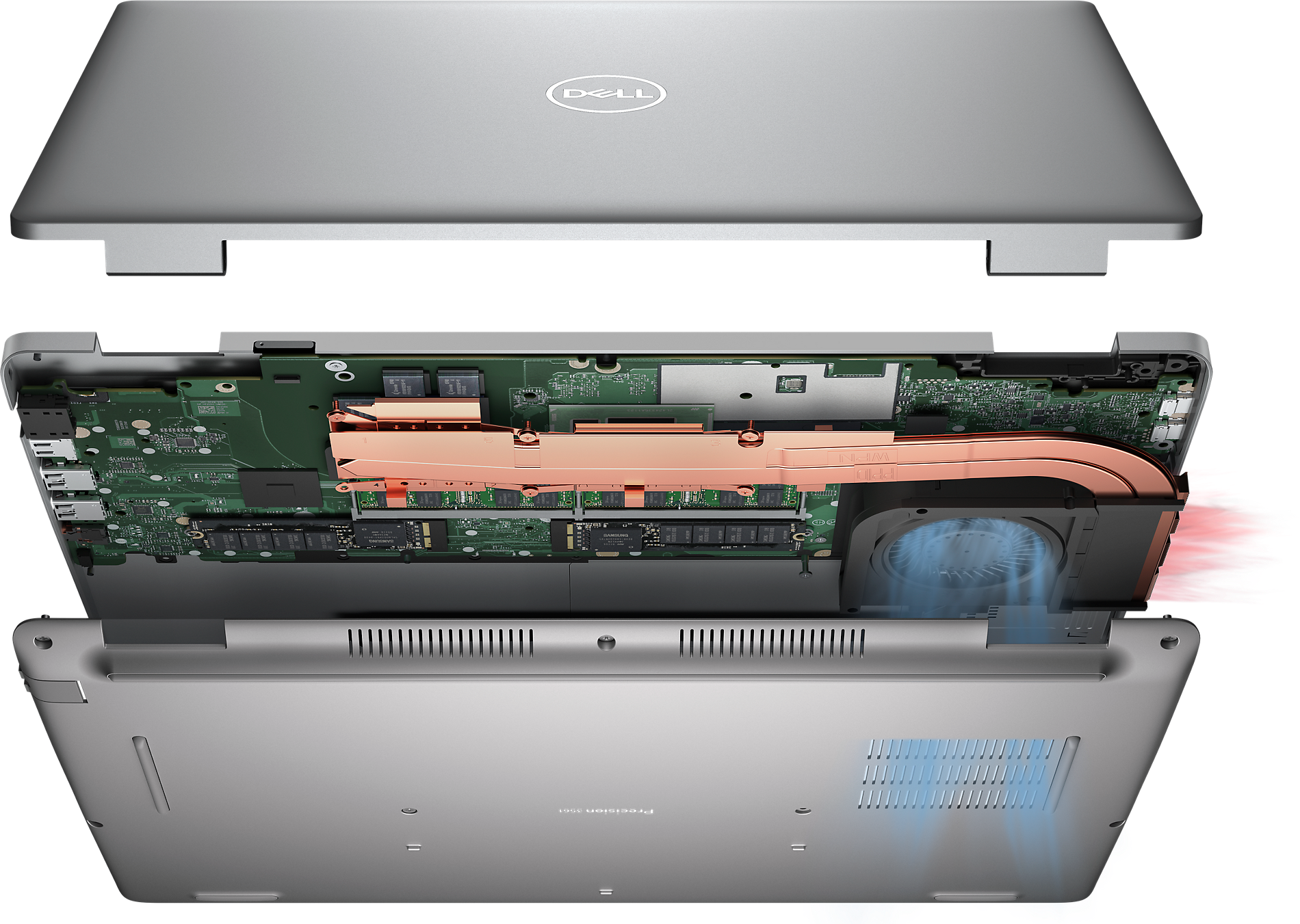 Hardware and Specifications:
The Dell Mobile Precision 3571 Workstation comes equipped with the latest 11th Generation Intel Core i7 or i9 processors, NVIDIA Quadro T1200 or RTX A2000 professional graphics, up to 64GB DDR4 RAM, and up to 2TB of NVMe PCIe SSD storage. This combination of powerful components ensures that the laptop can handle demanding tasks with ease.

Display:
The Precision 3571 features a 15.6-inch Full HD (1920x1080) or Ultra HD (3840x2160) display with optional touch capability. The color accuracy and brightness of the display are impressive, providing a vivid and immersive visual experience, crucial for professionals working with detailed models and intricate designs in AutoCAD.

Connectivity:
The Dell Mobile Precision 3571 Workstation offers a comprehensive range of connectivity options to ensure that you can connect to all the peripherals and devices you need for a seamless workflow.

Ports:
Ports & Slots
1. SD card reader
2. Universal audio jack
3. (2) USB 3.2 Gen 1 Type A (1x power enabled)
4. HDMI 2.0
5. RJ45
6. Wedge lock slot
7. (2) Thunderbolt 4 USB-C ports with power-in
8. Smart Card (optional)

The Precision 3571 features an array of ports, including: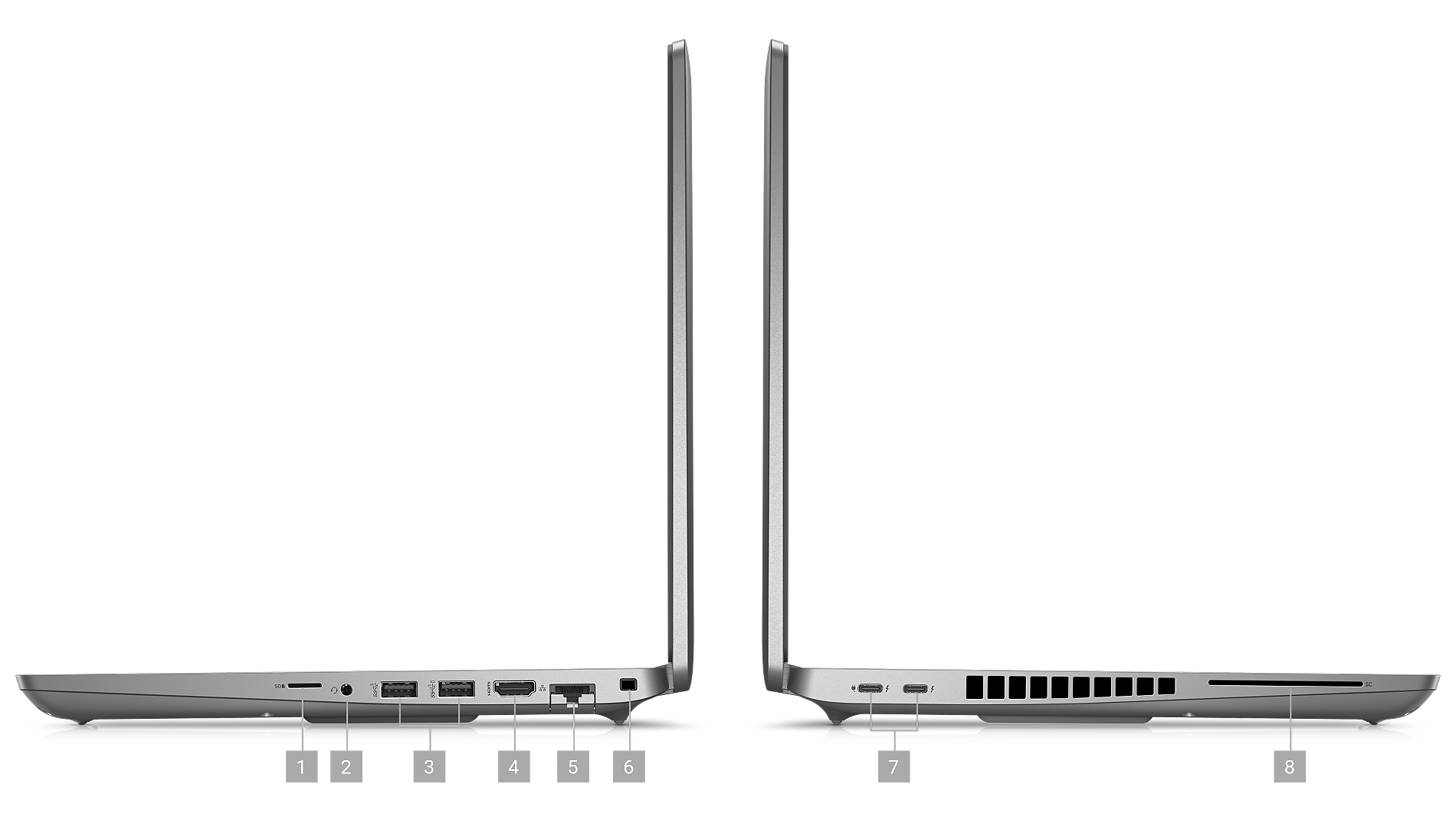 1 x Thunderbolt 4 USB Type-C port with support for DisplayPort, data transfer, and Power Delivery.
3 x USB 3.2 Gen 1 Type-A ports for connecting various peripherals like external storage devices, mice, and keyboards.
1 x HDMI 2.0 port for connecting an external monitor or projector.
1 x SD card slot (SD, SDHC, SDXC) for easy access to external storage.
1 x RJ-45 Ethernet port for wired network connectivity.
1 x 3.5mm headphone/microphone combo jack for audio input and output.

Wireless Connectivity:
The Precision 3571 also comes with built-in support for the latest wireless technologies, including:

Wi-Fi 6 (802.11ax) for high-speed wireless internet connectivity.
Bluetooth 5.1 for connecting various wireless peripherals, such as keyboards, mice, and headphones.

These extensive connectivity options ensure that the Dell Mobile Precision 3571 Workstation is well-equipped to cater to the needs of professionals who require a wide range of peripherals and network connections for their work.

Performance with AutoCAD 2D:
The Dell Mobile Precision 3571 Workstation excels when running AutoCAD 2D, handling even the most complex 2D drawings and layouts with ease. The Intel Core i7/i9 processor and the NVIDIA Quadro T1200/RTX A2000 graphics ensure that panning, zooming, and editing operations are smooth and lag-free. The high-speed RAM and SSD storage further enhance the overall responsiveness of the software, reducing the time spent waiting for the system to load large files or execute complicated commands.

Performance with AutoCAD 3D:
In terms of 3D performance, the Precision 3571 is a powerhouse, allowing users to work efficiently on intricate 3D models and assemblies. The laptop can handle advanced features such as shading, rendering, and real-time visualization without any noticeable slowdowns. The NVIDIA Quadro T1200/RTX A2000 graphics provide ample performance for a smooth 3D modeling experience, while the Intel Core i7/i9 processor ensures that even CPU-intensive tasks like simulation and analysis are executed quickly and efficiently.

Battery Life:
The battery life on the Precision 3571 is adequate for a workstation laptop, offering up to 6 hours of continuous usage, depending on the configuration and the workload. While using AutoCAD, the battery life may be reduced due to the resource-intensive nature of the software. However, it still manages to provide enough power to get you through a significant portion of the workday without needing to be tethered to a power outlet.

Portability and Build Quality:
The Dell Mobile Precision 3571 Workstation is relatively lightweight for a workstation laptop, weighing approximately 4.5 pounds (2.0 kg) and measuring 0.96 inches (24.5 mm) in thickness. The laptop's build quality is excellent, with a sturdy and durable chassis that can withstand the rigors of daily use in a professional environment.

Conclusion:
The Dell Mobile Precision 3571 Workstation is an exceptional choice for professionals who rely on AutoCAD for their daily tasks. Its powerful performance, coupled with a stunning display and robust build quality, make it an ideal laptop for both 2D and 3D AutoCAD workloads. While the battery life may not be class-leading, it is adequate for most users, and the overall portability of the laptop is a welcome feature for those who require a powerful workstation on the go.