AMD A8-9600 Bristol Ridge Quad-Core 3.1 GHz Socket AM4 65W AD9600AGABBOX Desktop Processor Radeon R7
---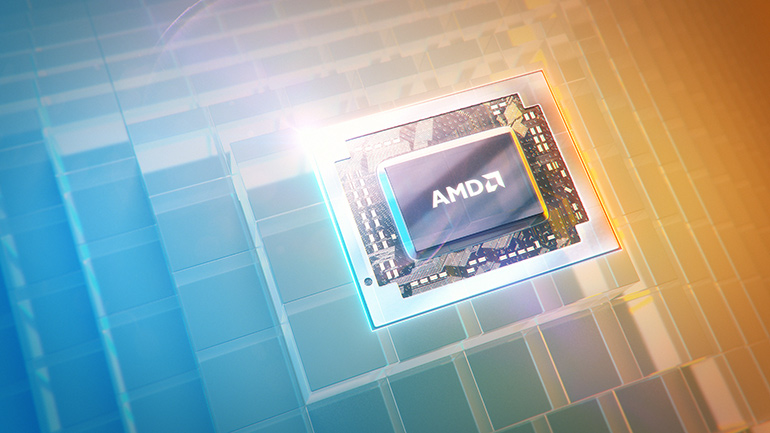 The 7th Gen AMD A-Series APUs are designed to boost productivity and enhance multimedia for a premium PC experience. They deliver exceptional processing performance, superior power efficiency, smooth online gaming and enhanced HD streaming capabilities, all at a price that will make you smile. Based on the AM4 packaging, these processors support DDR4 memory, and are available in A12, A10, A8 and A6 to meet your specific needs.

Superior multitasking processing power and efficiency with stunning streaming and world-class gaming.

Efficient and powerful multitasking plus enhanced HD video streaming and superb online gaming.

Smooth multi-tasking performance, enhanced HD video streaming and amazing energy efficiency.

Powerful computing designed to improve how you work, play and relax.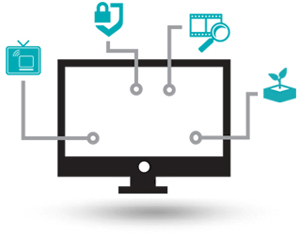 Productive
Make quick work of your gaming, video editing, file compression, video conversion, photo editing, and music conversion needs.
Stream the latest multimedia in up-to Ultra HD with support for HEVC1

 

and VP9 standards.
Handle multiple tasks simultaneously with AMD App Acceleration.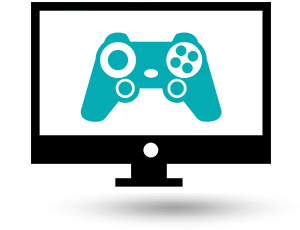 Immersive
Bring your videos to life with AMD Perfect Picture image processing technologies.
Get quality that rivals up to 4K, even on a 1080p display, with VSR2

 

(Virtual Super Resolution).
AMD FreeSync technology3

 

puts an end to choppy gameplay and broken frames with fluid, artifact-free performance at virtually any framerate.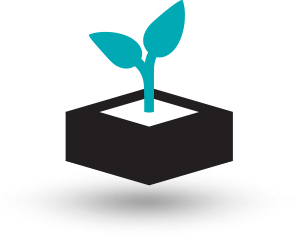 Energy Efficient
Designed for cool and efficient computing, providing increased performance with dramatically reduced power consumption.
AMD Turbo Core technology dynamically adjusts to boost performance when you need it.
With AMD Frame Rate Target Control4, you set the target frame rate, which can save power and reduce heat and noise.
Note:
HEVC acceleration is subject to inclusion/installation of compatible HEVC players.
AMD Virtual Super Resolution (VSR) feature is designed to render games at higher resolutions and dynamically rescale them for HD displays at higher quality and visual details. Check with your system manufacturer for specific capabilities.
FreeSync is an AMD technology designed to eliminate stuttering and/or tearing in games and videos by locking a display's refresh rate to the framerate of the graphics card. Requires Monitor, AMD Radeon graphics and/or AMD A-Series APU compliant with DisplayPort Adaptive-Sync 1.2 (or newer).  AMD Catalyst driver 15.2 Beta (or newer) required. Adaptive refresh rates vary by display; check with your monitor manufacturer for specific capabilities. Only select AMD Radeon GPUs and A-Series APUs supported; see www.amd.com/freesync for full details.
Frame rate targeting is an AMD technology designed to reduce heat, noise and power consumption by letting users set a maximum frame rate for their games and applications. Requires an AMD Radeon00 R9 285 graphics card and a supporting AMD Catalyst Driver. Support for other products is planned. Not currently compatible with AMD CrossFire00 multi-GPU configurations. Confirm supported technologies with system manufacturer before purchase.
Warranty Information
Warranty Policy A. Terms and Conditions: 1. The warranty applies only to the products carried or distributed by Benson Computers, that can be identified by the Benson Computers warranty sticker. 2. Items purchased from Benson Computers is fully warranted from date of purchase for a period of twelve (12) months, or depending upon the warranty stated in front, against manufacturing defects, by reason of design, materials or workmanship. 3. Within the warranty period, all defective items are for check-in service only, and are subject for inspection and repair only. The decision for replacement shall be dependent upon the distributor/manufacturer on the defective item(s). Benson Computers will, at its option, repair or replace the defective item(s) at no charge, provided it is returned during the warranty period. Parts for the replacement are warranted for the remainder of the original warranty period. 4. For one (1) year from the date of original purchase, Benson Computers will provide the labor for warranty repair without any service charge at our Service Centers at any of the Benson Computers branches. 5. For provincial clients, if ever an item breaks down, the client has to send us that item, and we'll have it repaired or replaced, depending on the decision of the distributor/manufacturer of the defective item. After the repair or replacement, we will send it back to the client. Benson Computers will not pay any freight charges. The client has to shoulder all the shipping expenses during that back-and-forth transaction. 6. Consumables and/or accessories are not covered by any warranty. (i.e. mouse, mouse pad, ink cartridges, ribbons, toners, diskettes, covers, etc.). 7. The warranty on computer item(s) does not include software or virus problems. Benson Computers is not responsible for loss of program or data stored on hard disk drives. The client/customer is responsible of having their data backed-up before requesting for warranty service. 8. The warranty is void: o If the item(s) has been damaged brought about by accident, misuse, misapplication or any abnormal causes (i.e. animal/insect bites or wastes on parts, use of wrong voltage, damages caused by the use of non-original consumables, damages caused by fire, floods, earthquakes, and other incidental events). o If the warranty seal(s) of the item(s) has been tampered with or altered in any way o If repaired or serviced by others besides us. o If the product serial number has been altered, defaced or removed. 9. There will be no On-site services and lending of backup units. 10. Warranty is valid only for original purchaser only. B. Warranty Limitations: The warranty set forth is exclusive and no other warranty, whether written or oral, is expressed or implied. Benson Computers specifically disclaims the implied warranties of merchantability and fitness for a particular purpose. In no event will the our company or its suppliers be liable to the client for any direct, indirect, special, consequential or incidental damages arising out of the use of any product or documentations like computer hardwares, softwares, accessories, upgrades, etc. including any lost profit or lost savings, or any claim by any party, even if a representative of our company or its suppliers has been advised of the possibility of such damages. Product(s) that has been sent to a third party manufacturing representative through us for service warranty, our company will only serve as a bridge in following up the products and will not be held liable for any delays in releasing the item(s). Our company shall not be liable for any loss or damage of any item(s) that were checked-in or sent in our office, due to floor, fire, eathquake or other abnormal conditions beyond our control. Due to copyright on softwares, we will not be held liable for units seized or confiscated by authorities due to unlicensed sofware. C. Procedure in claiming the warranty: 1. Please attach a photocopy of this warranty agreement together with the defective items 2. Please write your name with the telephone number and the problem of the item(s) on our After Sales Service Receipt (ASSR). 3. Please do not include accessories of the defective items (i.e. power cable, printer cable, etc.) and items that are not purchased from us. 4. Please take note that we will not pay any freight charges. All items should be check-in or sent to the branch you bought the item 5. Any warranty items not claimed within 30 days from date of service will be disposed of by our company in any manner to cover the cost of service.
Delivery
Items purchased can be shipped via a forwarder of your own choice.
Payment Options
Accepts payment via paypal, wire transfer & banks